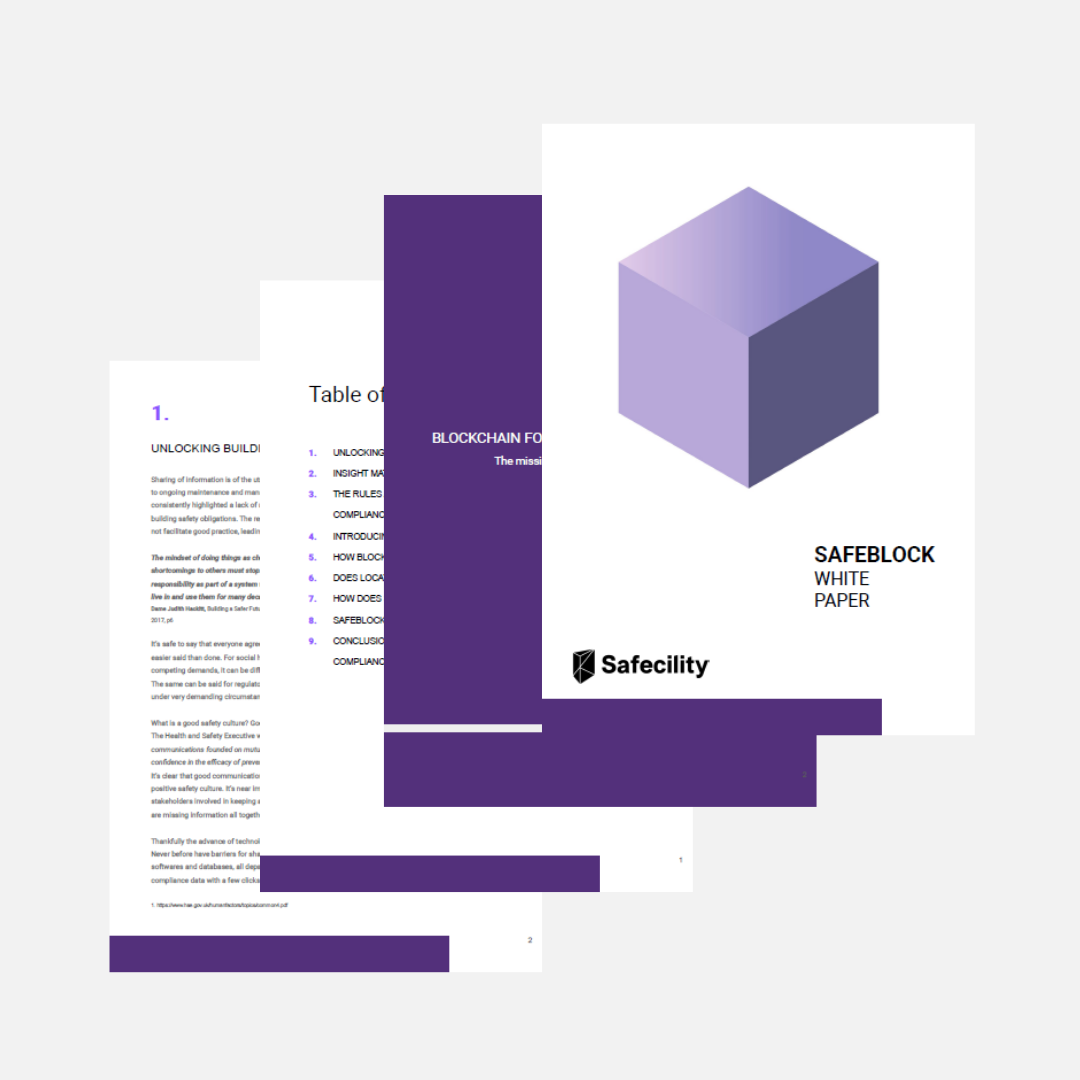 Whitepaper
Safeblock
The end of building compliance reporting as we know it
Ongoing building compliance management and regulatory enforcement is constricted by resources, human error and even in some cases, indifference.
Combining automation using Sensors and immutable record keeping using Blockchain - building owners and regulators can put vital compliance and audit activities on autopilot.
What's Inside?
A new whitepaper by Safecility proposes Blockchain as a way to underpin ongoing building compliance, oversight and data analysis in real-time. Blockchain is an ideal use case for compliance due to it's immutable audit trail.
With Safeblock, IoT Sensors, GNSS positioning technology and Blockchain (also known as a distributed ledger) are combined.
How it works
Location records of safety devices in buildings will be tracked using

GNSS

(Global Navigation Satellite System).

IoT Sensors

embedded in life safety systems will test the devices, generate records of compliance and automatically send the results to the relevant persons.
Pass or fail compliance results will be placed onto the

Blockchain

, also referred to as a distributed ledger. Both building owners and regulators will be able to remotely access an immutable compliance audit trail that tracks ongoing testing of devices such as smoke alarms, emergency lighting and other compliance responsibilities.